From the Program Director
How do you help an anesthesiology resident grow into an outstanding consultant?
It's an honor to welcome you to one of the most well-rounded anesthesiology residency programs in the US.
The 'balance': VCU Anesthesiology Residency Program has a unique recipe for our residents' success. In our mission to create outstanding anesthesiologists, we achieve harmony in clinical training, education, wellness, and leadership.
'We do everything here at VCU': The cornerstone of our clinical training is the provision of early, repeated exposure to complex patients and challenging clinical scenarios to the residents. VCU Health System covers urban and rural populations, making it the largest healthcare provider in Central Virginia. This directly reflects on the subspecialty experience during anesthesiology residency training, providing a comprehensive hands-on clinical experience. Our world-class clinical training directly benefits from having the largest liver transplant program on the East Coast, complemented by a busy level 1 trauma center and a stand-alone Children's Hospital. Unsurprisingly, our residents get above-average experience in trauma anesthesia, solid organ transplantation, Cardiac, Intensive Care, Pediatrics, and regional anesthesia.
This clinical experience paves the way to mastery of anesthesia in a structured and effective learning environment created by our esteemed faculty members who are leaders in their respective fields. The multilayered mentorship that we have is the manifestation of faculty investment in the residents' professional and personal growth. The academic opportunities during the residency prepare our trainees to become innovators and leaders advancing the field of anesthesiology. We are passionate about advocacy for global health equity, and our residents get to explore international anesthesia rotations.
'Wellness every day': We believe that resident wellness starts with respect, appreciation, and care for the residents. Our residents are effectively engaged and have a say in their education, training, evaluation, and feedback. This openness and transparency are some of the major strengths of our program.
'We are not static': our approach to education in anesthesia is innovative and constantly evolving. Rotations and curricula are fine-tuned, refreshed, and boosted based on resident feedback. Our residents have protected lectures every Thursday, followed by POCUS and simulation training.
VCU Medical Center is in the heart of the city of Richmond, Virginia. Along the banks of the James River, Richmond is a special place with a rich history and diverse culture. The city is well known for its breweries and the diverse culinary scene. You will get to enjoy Central Virginia's natural beauty and all its outdoor life, be it kayaking, rafting, or hiking along the scenic trails.
VCU anesthesiology residency program is a dynamic and diverse learning environment that prepares our trainees well for the 'real world,' whether academic or private practice. What makes this program exceptional is the way it blends high-quality clinical training with education and well-being.
Please explore our website and social media for more information and current events. I also recommend you talk to our current trainees to get insight into their lives as VCU anesthesiology residents.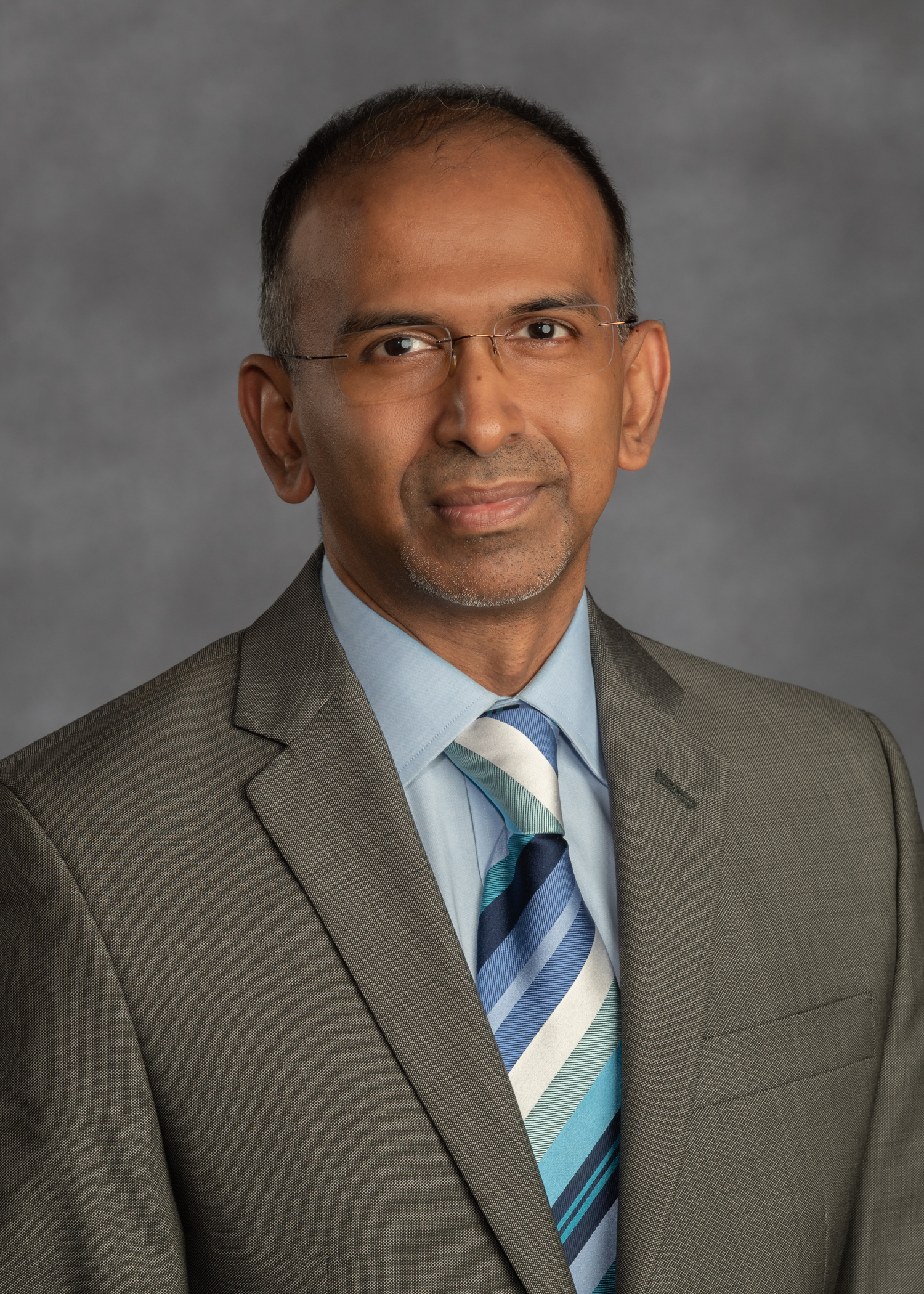 Praveen Prasanna, M.D.
Associate Professor, Residency Program Director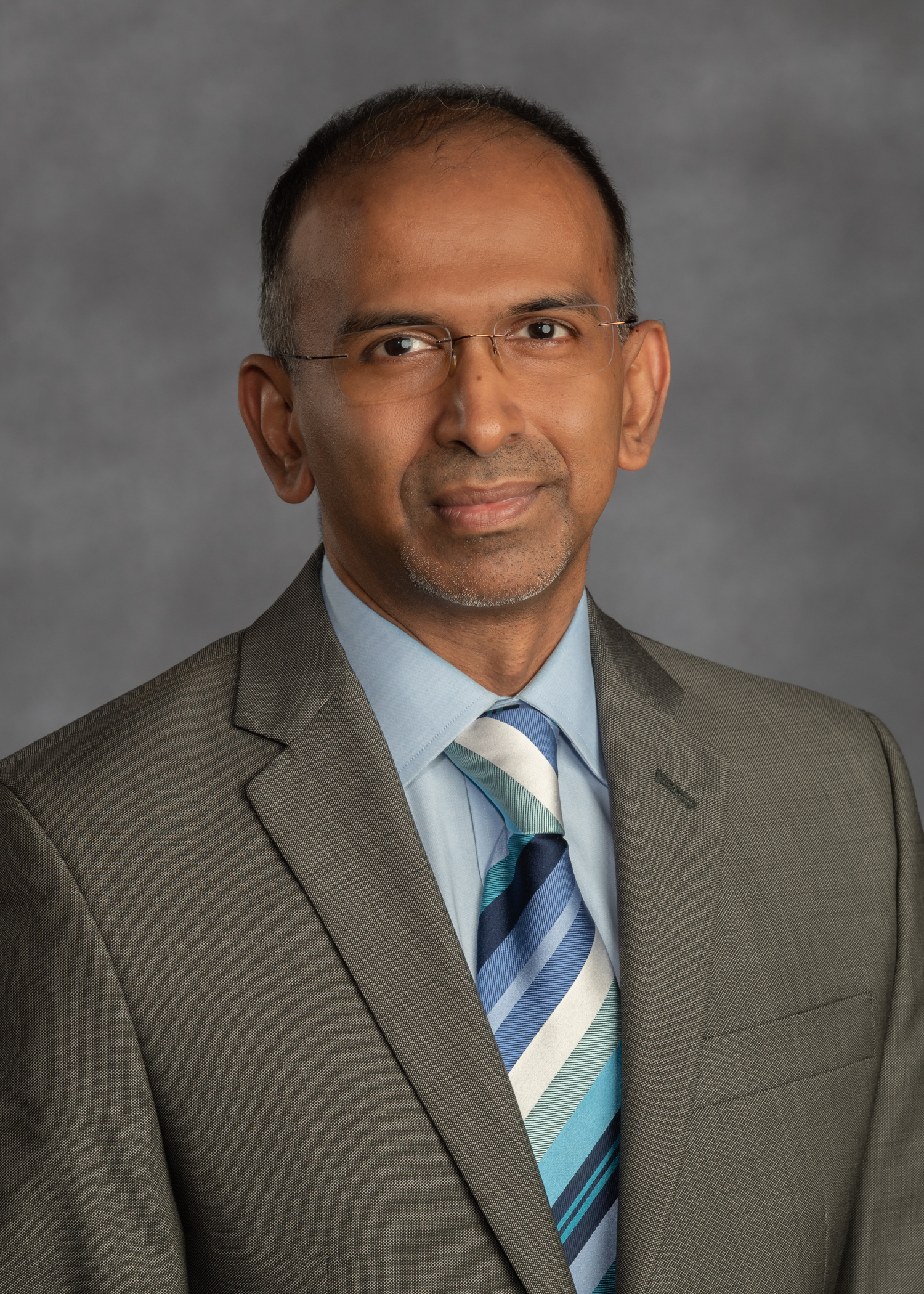 Praveen Prasanna, M.D.
Associate Professor, Residency Program Director
Department of Anesthesiology
Residency Program Director
Graduate: MBBS, Bachelor of Surgery (Medical College Thiruvananthapuram, Kerala, India)
Post Doctoral Training: Fellow of the College of Anaesthetists Royal College of Surgeons in Ireland (FCARCSI) (Royal College of Anaesthetists United Kingdom)
Residency: Anesthesiology (Baystate Medical Center, Springfield MA)
Interests: Regional and General Anesthesia
Email: praveen.prasanna@vcuhealth.org
Overview
Our mission is to provide anesthesiology residents with the best clinical and academic training to become future physician leaders. Our program prepares trainees to provide the highest quality patient care as consultant anesthesiologists. Our program offers a uniquely well-rounded clinical learning environment with diverse patient volumes and complex pathology, supplemented by innovation and scholarship. The pillars that support our mission to achieve excellence are resident education, engagement, and wellness.
Virginia Commonwealth University (VCU) Anesthesiology residency is an ACGME-accredited residency program that has 47 residents currently (11 Interns (CA0s), 12 CA1s, 12 CA2s, 12 CA3s).
VCU accepts residency applications through the Electronic Residency Application Service (ERAS), and we participate in the National Resident Matching Program (NRMP).
The following tracks are offered for applying to our residency program:
Categorical: 11 positions are offered for NRMP match per year; this is a 4-year training program that includes a comprehensive internship year followed by 3 years of Clinical Anesthesia training
Reserved for Physician Only: 4 positions are offered for NRMP match per year; this is a 3-year Clinical Anesthesia training program offered to those who have completed ACGME accredited Internship training
The following in-house fellowship opportunities are available for trainees upon the completion of residency training:
Adult Cardiothoracic Anesthesiology Fellowship
Anesthesiology Critical Care Fellowship
Liver Transplant Anesthesiology Fellowship
Pain Management Fellowship
Regional Anesthesia and Acute Pain Medicine Fellowship
VCU Health System is a busy tertiary-level medical center in Richmond, VA. As the largest healthcare provider in the region, it covers a large portion of Central Virginia, including both urban and rural populations. We have one of Virginia's busiest Level 1 trauma centers and perform over 60,000 surgical procedures every year. VCU also has the busiest Liver transplant program on the East Coast (currently ranked 5th in the nation). Our new Children's Hospital of Richmond (CHOR) is the region's only pediatric level 1 trauma center. In addition to the above, VCU has well-established clinical services in all major surgical subspecialties, including Cardiothoracic, Obstetrics, Pediatric, and Neurosurgery. As a result, VCU Anesthesiology residents get exposed to a range of high-acuity complex cases from early in the training. Our trainees get above the national average experience in trauma anesthesia, solid organ transplantation, Cardiac, Intensive Care, Pediatrics, and regional anesthesia.
Primary training locations for VCU residency are the main campus of the VCU Medical Center in downtown Richmond, and the Central Virginia Veterans Affairs (VA) Health Care system, just minutes away across the James River. VCU Anesthesiology residency training far exceeds the American Board of Anesthesiology (ABA) training requirements. Our graduates' ACGME case log numbers and ABA board pass rates are well above the national average. The well-rounded training at VCU prepares our graduates to transition to fellowships, academic or private practice seamlessly.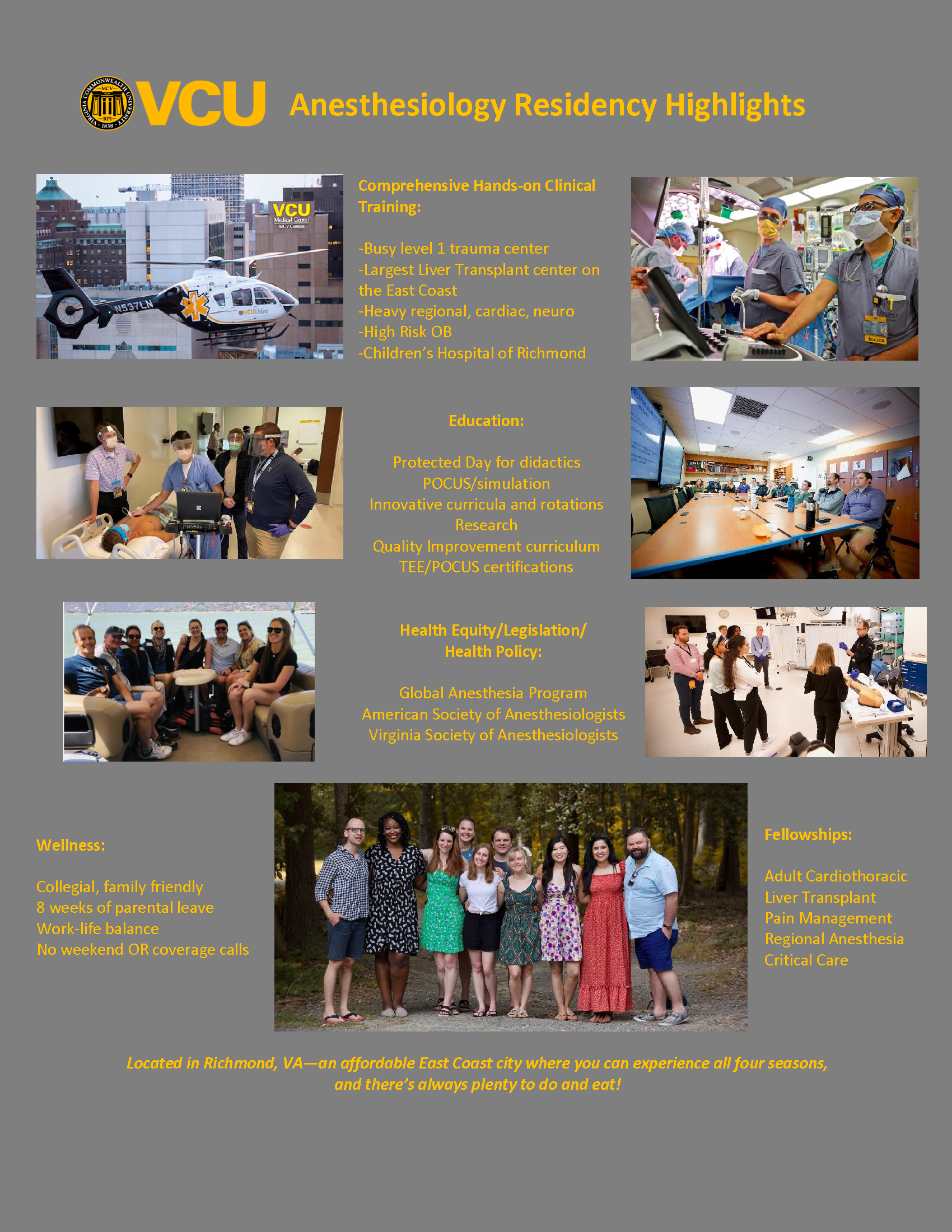 How to Apply
We accept applications through the ERAS application process and all of our positions are filled through the NRMP Match. We accept eight interns and five additional positions through the R (Reserved for Physicians) match.
Contact Us
VCU Department of Anesthesiology Office Address and Contact Information
Phone: (804) 828-9160
Fax: (804) 828-8300
Mailing address
PO Box 980695
Richmond, VA 23298-0695
Office location
West Hospital
1200 E. Broad Street
7th Floor, Room 7105