Please join us for a Residency Program Meet and Greet session at the ASA Annual Meeting in New Orleans on Saturday, 10/22/22 from 4:00 to 6:00 PM!
Overview
The VCU Department of Anesthesiology Residency Program is dedicated to training strong clinicians and future experts in the field of anesthesiology. Our program's mission is evident through expanding departmental research, dedication to didactic teaching and complex clinical experiences.
As a Level I Trauma Center and large academic medical center that receives patients from across the Mid-Atlantic region, VCU Health System offers residents a unique training experience in an environment that provides just about every medical specialty.
Our residency is ACGME accredited with an ABA Board examination pass rate well above the national average. We have a total of 47 residents: 8 PGY-1 Interns and 13 residents in each of the CA 1-3 classes.
Graduating residents choose to practice in both private and academic settings. We typically place at least half of each class into fellowships and nearly all are first choice selections
What's Different About VCU?
VCU Anesthesiology exceeds all requirements of the Residency Review Committee for Anesthesiology and prepares our residents well for the exams administered by the American Board of Anesthesiology.
But what makes our residency stand out from other good residency programs?
The short answer is that we have a clear vision of the anesthesiologist of the future. We don't believe a residency that provides only what the RRC and ABA mandate will produce such a clinician. An excellent program leads rather than follows.
The additional competencies and attributes that the anesthesiologist of the future will need include:
Methodology of quality and performance improvement.

All of our residents are educated and involved in this activity as a requirement of our residency. Enhanced Recovery After Surgery (or ERAS) is a mission critical part of performance improvement and our department and hospital are second to none in this perpetually ongoing activity.
Skill at caring for patients with critical illness.

We require that our residents spend more than the minimal time on those activities.
Competence at regional anesthesia and pain medicine.

Our residents perform between four and eight times the minimum number of nerve blocks specified by the RRC without needing to travel to another clinical site.

Ability to use transesophageal echocardiography and bedside sonography to save a patient's life. Our residents complete a sonography "boot camp,"as well as participate in a continuous POCUS program during all 3-4 years. We also expect proficiency at ultrasound guided vascular cannulation and ultrasound guided regional blocks.
Clinical Experience
Our program is unusually resident-directed. With guidance from our schedule coordinators, our senior residents direct the daily clinical assignments of residents and staff.
Primary training locations are the main campus of the VCU Medical Center in downtown Richmond and the Hunter Holmes McGuire VA Medical Center, just minutes away across the James River. Our VA is unique in that it's the only VA currently performing heart transplants.
After six months of satisfactory performance in clinical rotations, residents have the opportunity for in-house "moonlighting," with approval from the program director.
Read more about our didactic curricula here.
Rotations
Our internship year prepares our residents for their clinical anesthesia training. The year is a combination of surgery and internal medicine, ICU, emergency medicine, labor and delivery, transfusion medicine and preoperative medicine rotations. Internal Medicine months are divided into 2 week blocks alternating between wards and subspecialty consults. Critical Care experience is in the Neuro Science and Cardiac Surgery ICU's which are managed by our department.
Something very unique to our program is the month spent at a longterm care facility. During this month, our interns are paired one-to-one with our Critical Care Faculty where they learn ventilator management, pulmonary/cardiac/abdominal untrasound among other areas. This has been one our residents favorite and most educational months.
During the last month of internship, residents return to our department for a month of clinical anesthesia. This month of "BootCamp" our residents are paired with an upper level resident, Sr. CRNA or one-on-one with a faculty member to get acclimated and develop more autonomy in the Operating Rooms.
In the first month of the CA-1 year, residents are paired with a senior resident or an experienced CRNA in the initial exposure to the OR anesthesia environment. The beginning of this clinical year also includes a six-week didactic "boot camp" to provide a good foundation in the basics of anesthesia. Clinical exposures in this year include PACU, obstetric anesthesia, surgical trauma ICU, trauma, neuroanesthesia, regional-acute pain service and general OR anesthesia assignments.
The CA-2 year focuses on subspecialty anesthesia, and clinical autonomy continues to expand. Residents spend time at the McGuire VA medical center on general, cardiac and vascular anesthesia rotations. The rest of the year is spent at VCU Medical Center, where residents rotate on our neuroscience and cardiac surgery ICUs and supervise the rotating neurology resident and anesthesia intern. Residents on trauma rotations respond to all Code Blue alerts, emergent airway consultations and ED trauma alerts with back up from a senior resident and a faculty member. Chronic pain rotation takes place at our state-of-the-art NOW Center.
During the CA-3 year, residents prepare to make the transition to attending physician, with rotations through trauma, neuroanesthesia, cardiac surgery ICU, regional anesthesia-acute pain, ambulatory anesthesia, transesophageal echocardiography and the PACE clinic. Five time blocks are dedicated to, including pediatrics, research, regional, private practice, mission medicine, palliative care and medical student education.
How to Apply
We accept applications through the ERAS application process and all of our positions are filled through the NRMP Match. We accept eight interns and five additional positions through the R (Reserved for Physicians) match.
From the Program Director
At the VCU Department of Anesthesiology, one of our main goals is to provide the perfect environment for training tomorrow's anesthesia consultants by allowing our residents to discover their paths and pursue any area of our specialty.
The size of our program allows us to provide individual attention to all our residents as well as benefit from the many resources of a large institution. With our diverse and enthusiastic faculty, we provide a well-balanced and thorough training program that will prepare our residents for any career choice.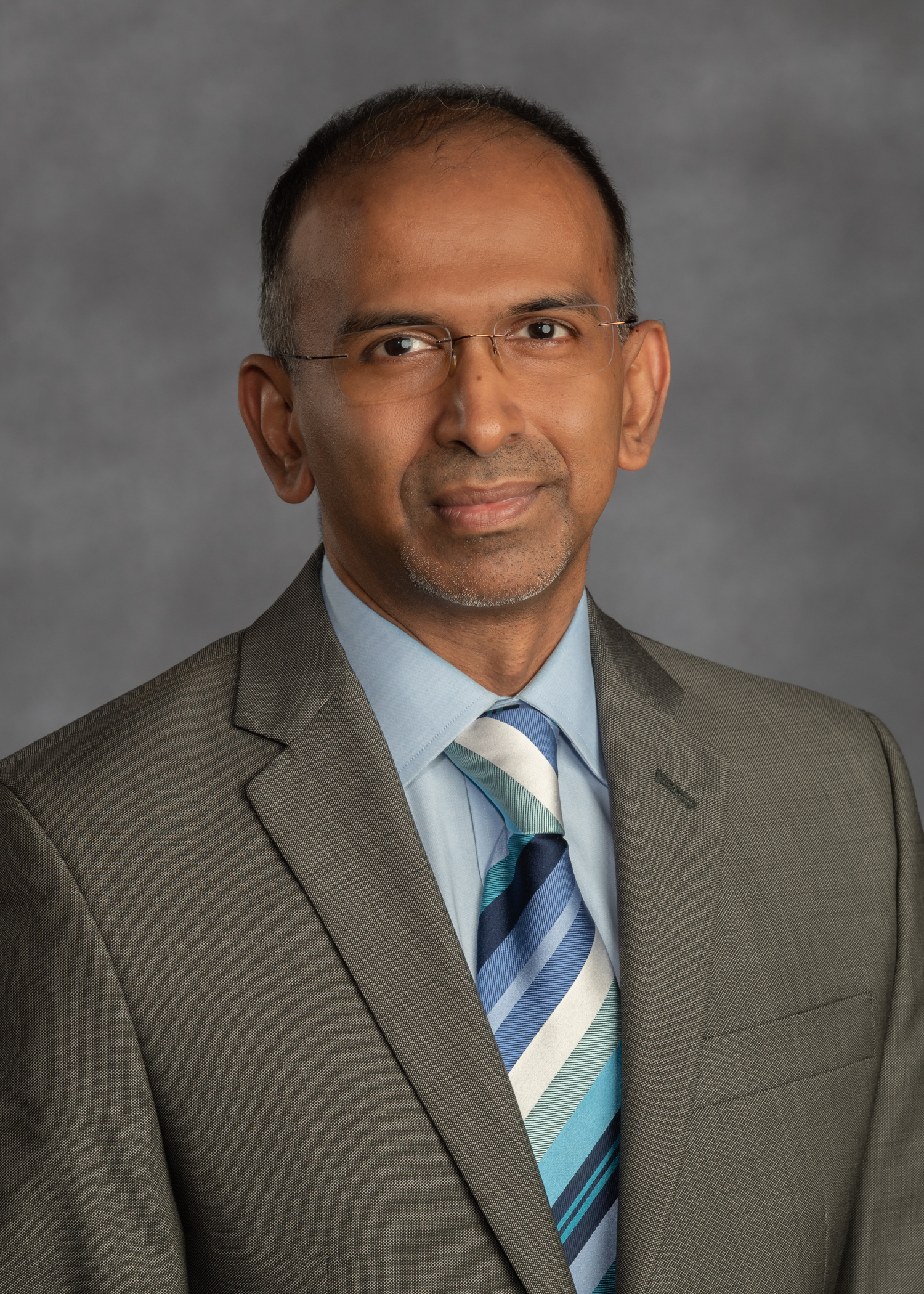 Praveen Prasanna, M.D.
Associate Professor, Residency Program Director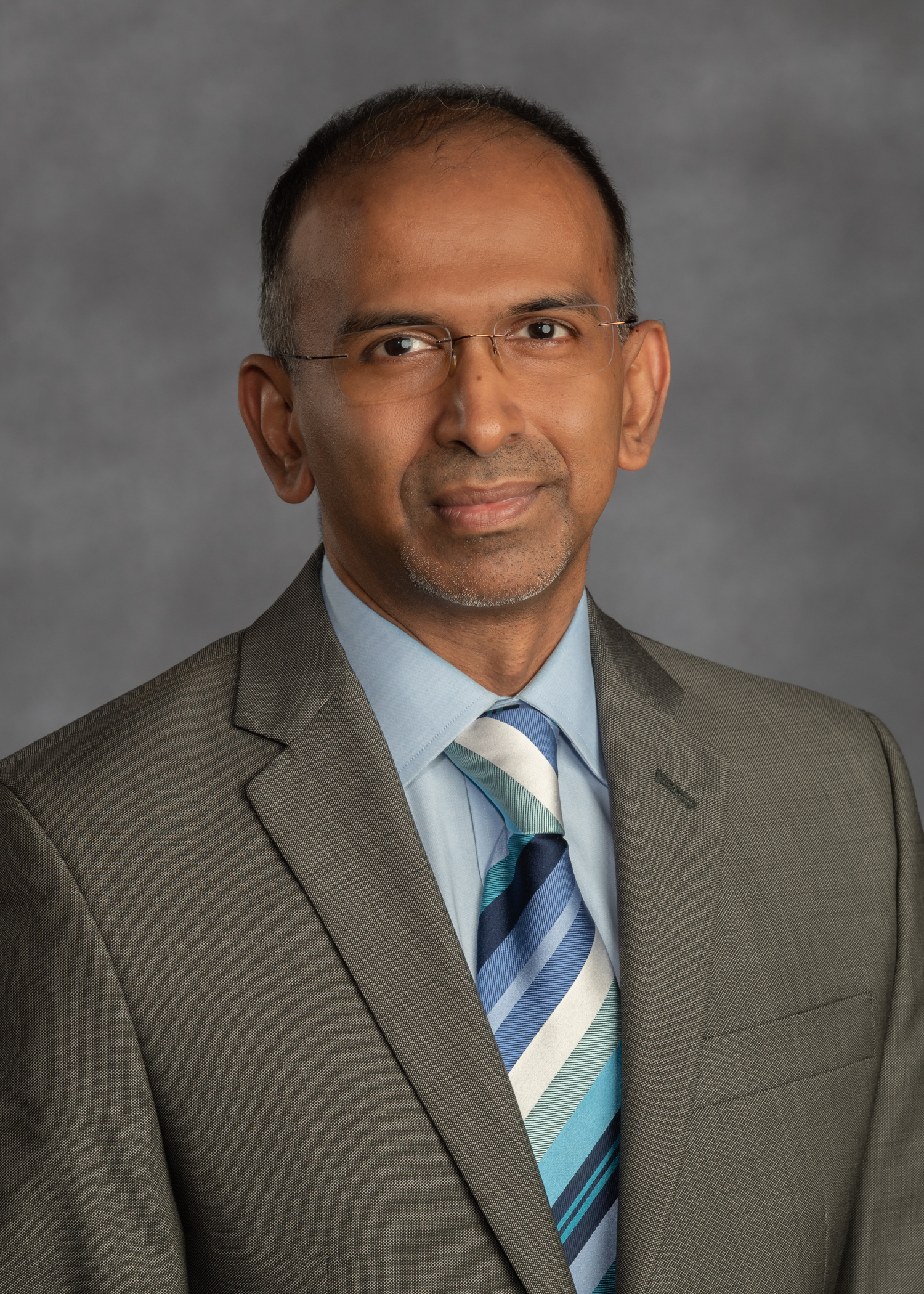 Praveen Prasanna, M.D.
Associate Professor, Residency Program Director
Department of Anesthesiology
Residency Program Director
Graduate: MBBS, Bachelor of Surgery (Medical College Thiruvananthapuram, Kerala, India)
Post Doctoral Training: Fellow of the College of Anaesthetists Royal College of Surgeons in Ireland (FCARCSI) (Royal College of Anaesthetists United Kingdom)
Residency: Anesthesiology (Baystate Medical Center, Springfield MA)
Interests: Regional and General Anesthesia
Email: praveen.prasanna@vcuhealth.org
Contact Us
VCU Department of Anesthesiology Office Address and Contact Information
Phone: (804) 828-9160
Fax: (804) 828-8300
Mailing address
PO Box 980695
Richmond, VA 23298-0695
Office location
West Hospital
1200 E. Broad Street
7th Floor, Room 7105